To accomplish our goal of giving the fandom a high-quality service during these difficult weeks, we need your help.
Patreon
Our Patreon is vital: with your donation, we will pay for servers and storage, plus backups. Thanks to that, the page will be available 24/7 for you to use it whenever you want to. Patreon is the best way to support the project.
PayPal
How do we deal with moments with a lot of traffic? If the servers we have cannot provide the service to everyone, we buy more.
Donating to our PayPal account would guarantee that our page works during those moments, without having to decrease its quality.
Tell everyone!

If you can't donate, don't worry! You can still help us by telling everyone about us, and using the hashtag #SaveTheOwlClub.
If there isn't anyone using the site, it doesn't matter how many benefits it has. That's why mentioning us in chat groups, recommending the show to your friends, showing our watermark in the content you create with our files, and taking part in our community is what has made The Owl Club, what it is today. And we would be infinitely thankful if you continued to do so.
---
Why should I donate to the project?
After two years of work and adventures, we are still surprised by the response from the people. We break our own record of views weekly as each time more and more people go to our site to catch up with the shows.
On the one hand, that's great! The fandom grows and it is more alive: people make fanarts, come up with theories, discuss ships, and our project is better than ever. But on the other hand, the growth of the number of views causes a lot of stress to our site.
Unlike other projects, we are in charge of all our infrastructure. That means we do not use any third-party services, and even features like the streaming of the episodes are paid for and maintained by us.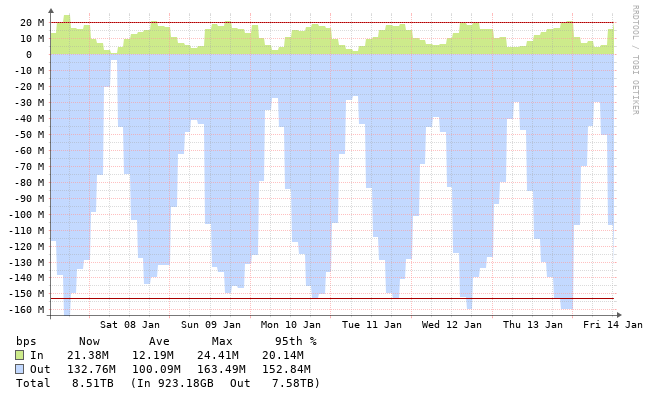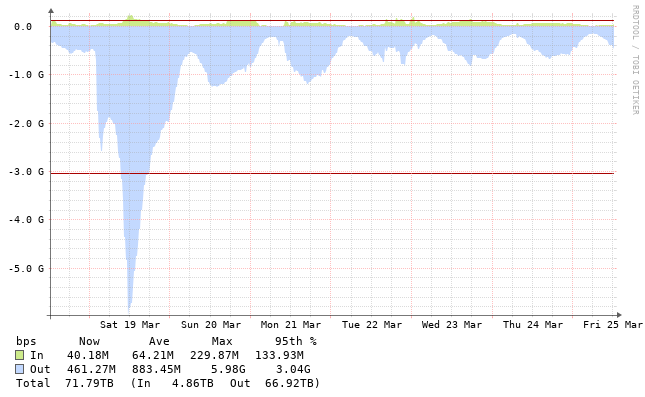 Going from 8 TB to 71 TB is insane. We used to delegate part of that traffic to Twitch, but our account is no longer active. That's why we have decided to ask for help.
The donations will be used to improve and maintain our infrastructure, to be specific:
HLS player: we will continue to maintain our own player, giving users the option to watch the episodes in HD or SD, for free and without ads.
Video: we will continue to provide the episodes to everyone with our own CDN, offering an excellent performance, even during those times of extremely high traffic.
Rendering: We will continue to render the videos in the highest quality and with the lowest size possible.